What do you think is designing gym a simple task? It seems easy but in reality, it's not that
much simple! There are countless crucial factors; most importantly flooring that one has to
consider when designing a gym which you will come to know in this guide. There are many
floorings available nowadays but rubber flooring has something different that persuades
gym owners to install it in their gyms.
People these days are becoming more health conscious so they step out to gyms for
improving their lifestyles. No doubt, working out in a gym plays a major role in keeping body
fit but the gym appearance also works here.
Best Gym Interior Design Ideas
Let's dive into few best gym interior design ideas that will help you in designing the gym
better. Here we go!
Workout Space
The workout space has to be divided properly for different workout types like warmup,
bodybuilding, yoga, functional exercises, and so on. The space has to be large enough that
can fit all equipment properly and where people can stand and perform their workouts
comfortably.
Also, you can include a locker area where people can store their belongings safely.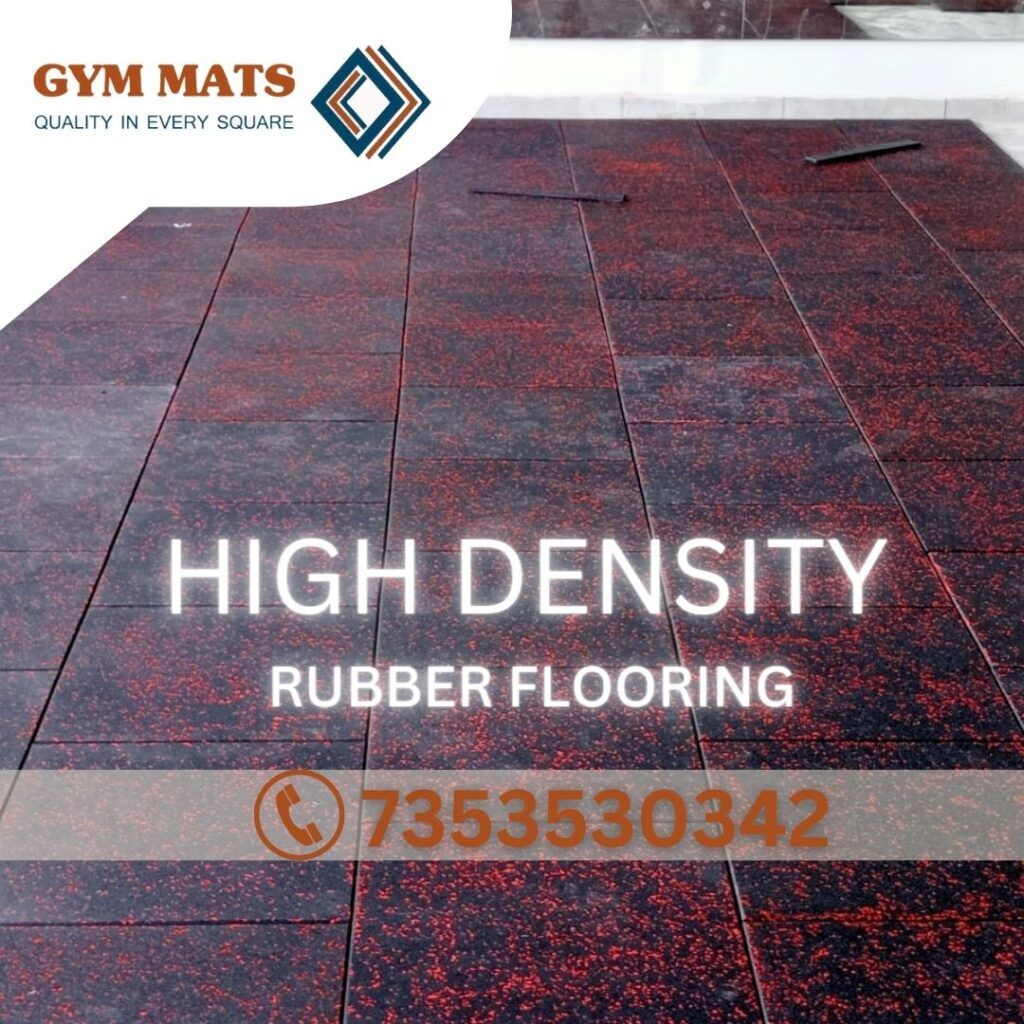 Flooring
Most of the mishappening take place in the gym due to precarious equipment and wrong
flooring. So, choose the proper flooring for gym space that is non-slippery. You can go with
rubber flooring since it has everything that will perfectly suit the gym space.
Lighting
Lighting is something that helps people to perform their workouts properly. People love to
see their physiques while doing exercises so your gym must have sufficient lighting to
increase enough foot traffic.
Equipment
The equipment in the gym says all about the gym. The saying "quality over quantity" works
here too. Doesn't matter if your gym has few equipment but it has to be of good quality to
help people from sudden injuries and falls.
Decoration
Nobody wants to visit a gym that looks dull and boring. Yes, that's true! For that, you can put
some posters, portraits of some motivational quotes, and so on. For walls in the gym, buy
something you think looks appealing; wooden tiling, marble, or stone as per your choice.
Add some elegance touch to locker rooms too. It must not look like a simple and useless
boring room. Add light signs in the changing room or reception area for making it appear
more premium.
Ventilation
Ventilation is also something that one must not overlook while designing a gym. People who
exercise require more ventilation to breathe fresh air. So, ensure your HVAC layout in the
gym is perfectly accurate.
Mirrors
Place full-sized quality mirrors in your gym. People who visit the gym know its importance
as it helps people to check their body posture and correct them in case of any mistakes.
Gym Interior Design: Things to Consider
Here we have jotted down few things that one must consider when its about gym interior
designing:
 Available Space: Consider the space available and ensure there is enough ventilation
for people
 Facilities: The gym mostly offers weightlifting as well as bodybuilding facilities.
However nowadays, many gyms have separate spaces for different activities such as
Zumba, sauna, boxing rings, aerobics, etc.
 Location: The gym has to be easily locatable for people
 Experienced Professionals: New people need the help of experienced professionals
for doing workout sessions so hire experienced trainers in your gym
Wrapping Up
Let's conclude this post with the hope that it will surely be going to help you. A gym is an
expensive investment so it's better to plan everything before designing it for giving fitness
freaks a better experience.
Read more: Rubber Tiles | Rubber Rolls Manufacturer | Is Gym Flooring Mat Necessary