When it's about doing a workout, then there's no doubt in saying people will jump, walk, or run on your gym flooring. So, with little or no proper care, your floor may get scratches, dents or other kinds of damage which may cost you a lot in the long run. But, by taking few precautions, it's possible to protect your gym floors and make it last for a long time. Here we have jotted down a few steps that one must follow to shield their gym floor from sudden damage. Let's get started with this post! Happy Reading!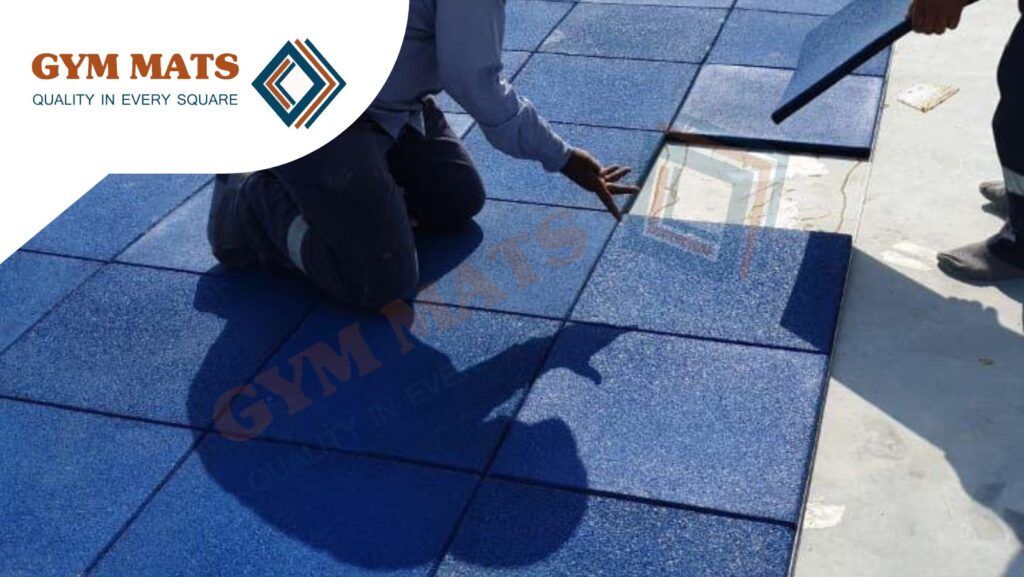 Clean Gym Floors
Your gym floor will require daily cleaning in case of high foot traffic. Cleaning it on a frequent basis will remove debris and sweat from the floors completely which otherwise can damage your gym floor. Even,if your gym doesn't have much foot traffic; in that case also you need to clean it regularly. Why? Since dirt from the air may land on your floor. You can remove the dust by using a microfiber dust mop as it's built for trapping the dirt completely.Once a week, your gym flooring will require deep cleaning too. For that, make use of an automatic scrubber instead of mop as it can clean the floors more thoroughly. By using scrubber ensure to clean every corner of your floor. To make the process easier, start from one end and then move on to the other end. Remember not to soak your gym floor since water can soak down which can ruin the floor. Also, stick to one cleaner as experimenting with different one's can damage your floor's finish.
Make Use of Walk-Off Mats
If your gym has enough foot traffic then there are chances people will bring mud with them. So, prevent this simply by placing a walk-off mat at the gym entrance and tell people to wipe off their shoes before stepping inside the gym. Not only this, you have to clean your walk-off mats else they will be of no use. So, ensure to vacuum your walk-off mats on a regular basis.
Refinish
Gym floors generally require proper refinishing every 7-10 years. Since refinishing improves the floor's appearance and protects it from any kind of damage thereby extending its life.
Refinishing the floor incorporates the below-given steps:
Repair any damaged floor
Refinish the floor by using a sanding machine
Apply seal coats to your gym floor
Paint or simply stain the gym floor
Apply finish to your gym floor and let it dry completely. It's better to take the help of a professional for refinishing the floor to make the entire process perform correctly. You can also go with monthly polishing as it will maintain your floor's glossy look.
Say "No" to Street Shoes
Street shoes are generally packed with debris, rocks, and filth that can affect the finishing of your gym floor. You can prevent your floor by requesting people to remove their shoes before entering the gym. Tell them to carry another pair of shoes to enter inside for doing a workout.
Let's conclude this guide with the hope that it will be going to help you in maintaining gym floors. By following all the above-given steps, you can make your gym flooring appear beautiful and fresh.
Read more: Rubber Tiles | Rubber Rolls | PP Tiles | Rubber Flooring Rolls Wholesaler